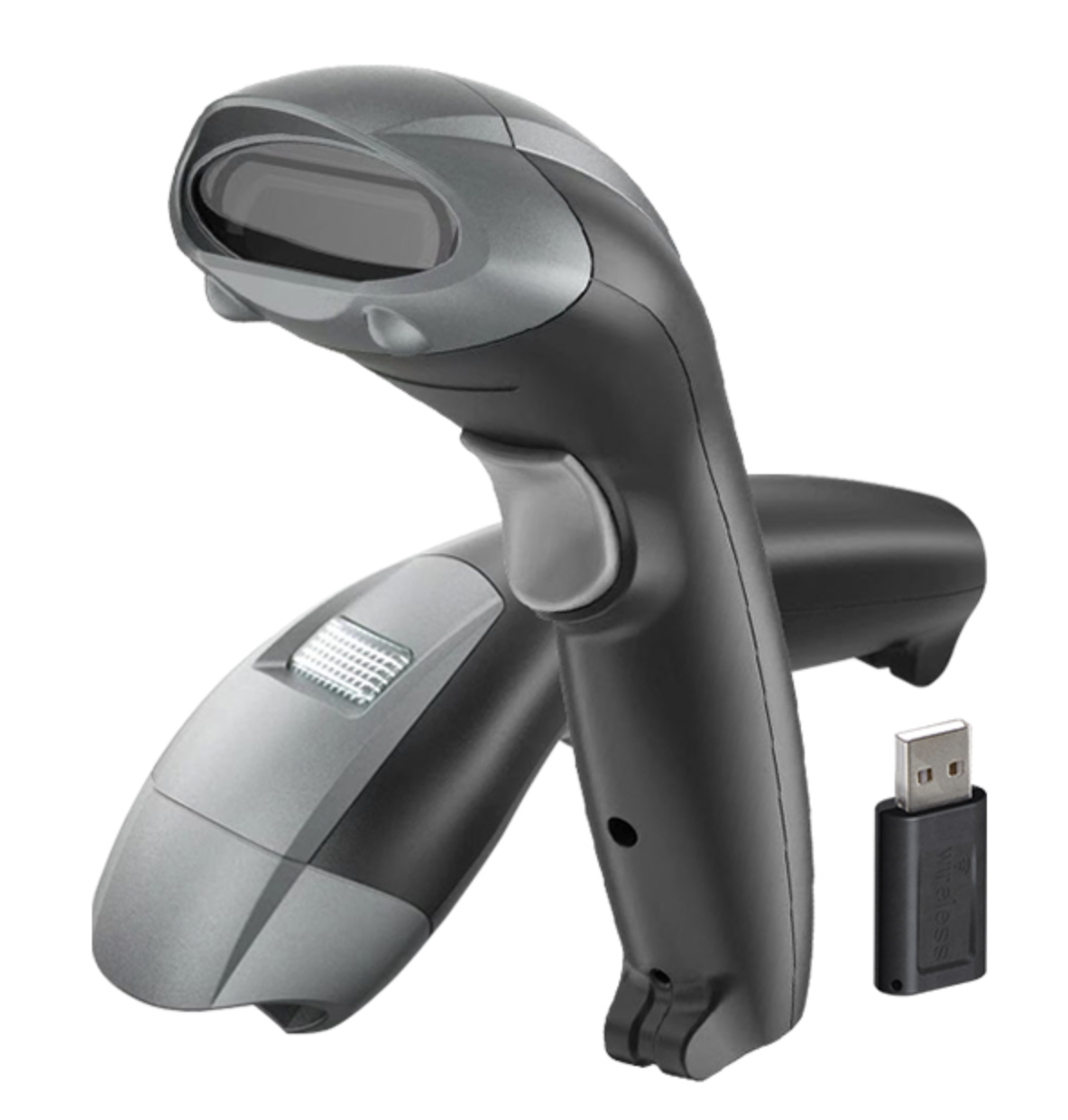 2D Handheld Barcode Scanner POS System Wireless or Bluetooth QR Code Reader.
2D White LED Scan
Readable for mobile screen 1d/2d payment codes
USB interface
Resolution 640*480
Hands-free and lightweight
Adaptable for Interleave, UPC Code 128, QR and other 2D barcode symbologies
Strong performance for easy reading, missing code, fuzzy code, and has a good ability to correct errors
Driver -free design, insert it directly into the computer to use
No driver needed. Three scanning mode: Key trigger mode + Auto-induction mode + Continuous Mode. Compatible Barcodes
The scanner can connect with different kinds of devices, like pc computer, laptops and POS systems.
Decoded Capability
1D: UPC/EAN, UPC/EAN with Supplemental, Bookland, SG1-128, ISBT 128, Code 39, Code, 93, Full ASCII, Trioptic Code 39, Code 32, Code 11, Code bar, Matrix 2 of 5, Interleaved 2 of 5, Discrete 2 of 5, MSI, Chinese 2 of 5, GS1 Data bar Variants, Korean 3 of 5, ISBT Concat 2D: pdf417, MicroPDF417, Composite Codes, TLC-39, Data Matrix, Maxi Code, QR Code, Micro QR, Aztec