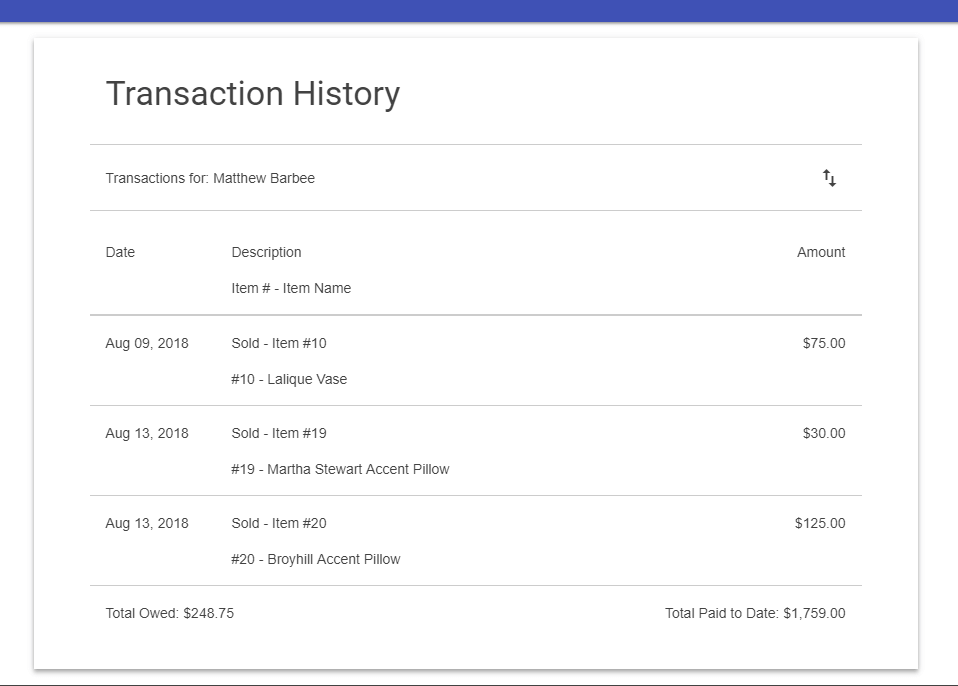 More Images
Consignor Login allows your consignors to view their most recent transactions and current payable balance (commissions) online. Transactions are uploaded on a scheduled basis set by you. Consignors simply use their email address to login and see what has transpired on their account.
Consignor Login is included in all of our reCommerce monthly plans or you can select it here to use it as a 'stand-alone' feature service.

Want to add Consignor Login to your existing website? No Problem! Use the provided URL and create a link right from your own website.
Consignor Login is billed on a monthly basis but you can save 10% by paying annually.

Note: If you would like to have your Consignors have access to view their inventory items online, you would need to use our new Liberty Connector service. Please contact our Sales Department for more information or click here: Liberty Connector