Liberty Connector
Offering more than just the basics. The Liberty Connector Module allows you to link your Resaleworld XCart built website directly into your Liberty software in 'real-time.'
See It All...
Consignors will be able to see their inventory, transaction history, payouts and receipts directly from your website.
Planet Friendly
Consignors have the option to 'print an item list' which can be directly e-mailed to them.
Use Store Credit Online
Both Customers and Consignors can use store-issued credit (store credit), on your Resaleworld website to purchase products online. (An active account in Liberty is required).
Available as an option with ShopRW on a Resaleworld XCart website. (Monthly plans B or C).
Can be added to any monthly Resaleworld Shopify Integration service for $30 per month. (Store Credit feature not available)
Requirements
To use this module, you must have an active, dedicated IP address or DDNS service set up for your store. Liberty Connector will allow your reCommerce store to talk to your Liberty database easily. You can use a service like 'NO-IP.COM' to get a free DDNS name.  They have a FREE DDNS service along with a more flexible paying option.
$50 configuration set-up fee may apply.
Here's a quick list of things you'll need:
reCommerce with reBoot template
Static IP address for Liberty Mobile Server
Allow external access in order for this to work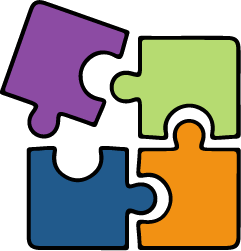 The Liberty Connector Module for reCommerce offers a secure method for customers to access real-time information directly from your Liberty database.  The module communicates directly with the Liberty Mobile Service running on your Liberty Server utilizing the Secure Sockets Layer (SSL) protocol. 
Liberty Mobile will also only perform actions from authorized sources.  There are multiple levels of authorization, all of which must be active and verified before performing any operations.
For Liberty Mobile to process the incoming request, it must contain an API key, which is a series of alphanumeric characters that must be generated annually by Resaleworld. There is an algorithm, unique to each store, which encrypts each store's API key.
Both the Liberty Mobile Service and the configuration settings for the Customer Connector module receive the encrypted API key.  We never transmit the value in plain text. There is only a short period for Liberty Mobile to process a request before expiring.
Bottom line…you're data is safe!