"Resaleworld would not be the company it is today without the dedication and hard work
by our incredible staff."
-Ed Diruzza

Jonathan
Support Manager
Jonathan has been with us since 2010. Jonathan started at Resaleworld as a hardware specialist. He went on to become a senior support technician and is now the current support manager. He has a degree in Computer Information Technology specializing in Microsoft operating systems along with several other technical certifications. For hobbies he enjoys modifying computers, going to the movie theaters and tinkering with electronics.

Alex
Sr. Support Technician
Alex has been with Resaleworld for over ten years. He has achieved certifications from CompTIA in A+, and Network+, along with being certified from Microsoft as a Microsoft Certified Professional, Microsoft Certified Technology Specialist. Alex has sixteen years of I.T. experience. Alex is married and stays very busy away from work with his multiple hobbies including scuba diving, traveling, cooking, and coaching his son's athletic teams. Alex is also a avid drone videographer and hopes to one day have his own production business.

Billy
Sr. Support Technician
Billy has worked in technical support since 2000 with various cable companies. His vast experience and knowledge in working with complex networks add an important piece to our support staff.

Eric W.
Sr. Support Technician
Eric has worked in IT since running his school's computer lab in high school and has IT experience around the country. He currently has several certifications from CompTIA, Cisco, and Microsoft.  In his free time he enjoys being involved with a local makerspace; volunteering, creating, and learning.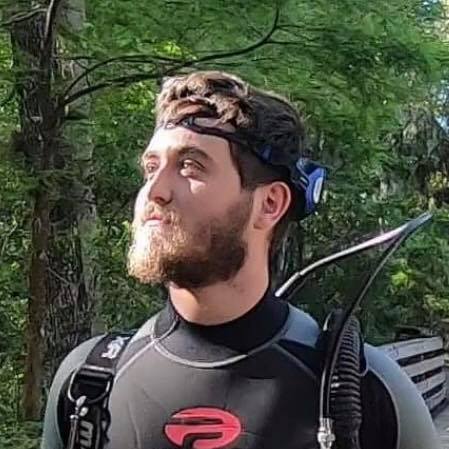 Robert
Support Technician
RJ joined us at the beginning of 2022. He graduated from the University of Central Florida with a Bachelor's in Information Technology in 2021. He enjoys learning all about computers and networking. In his free time, he likes to scuba dive, plays the Euphonium, and run.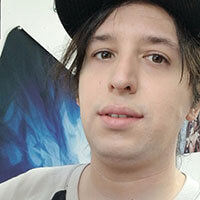 Verity
Support Technician
Verity joined us in spring of 2020, fresh after relocating from north-east Florida. She comes from a very diverse Customer Service, Technical, and Hardware background, and has a wide range of technical diciplines, both professional and hobby. In her free time she enjoys working on various craft projects in her home maker-space, centered around trading card games and table-top RPGs, and also is an avid PC enthusiast and streamer.

Sean
Sr. Programmer
Sean started with the company in the mid 90's doing telephone support. Between phone calls, he taught himself how to develop software. Now serving mostly as the Senior Programmer, he is also responsible for the company's internal IT. Prior to joining the company, Sean worked as a manager in a children's' consignment shop. In his free time, he enjoys photography and spending time with his wife and daughter.

Jason
Programmer / Full Stack Developer
Jason has been with Resaleworld since April of 2009. He is originally from the suburbs of Chicago, moving to Orlando the summer of 2005. Jason has a bachelor's degree in Electrical Engineering from Valparaiso University, however, his niche has been programming. He is a skilled programmer with a background in PHP and web development. Since starting here, he has also learned Objective C and written a few iPhone and iPad applications. He is single with no children, however, has one cat.

Angel
Front-End Web Developer / Designer / Support
Angel has been with Resaleworld since 2008. He has a passion for developing websites and creating graphics. Angel has a degree in Network Technology and achieved various desktop/networking support certifications. Angel is a dedicated husband and father to two beautiful daughters. He spends most of his free time enjoying the theme parks and traveling with his family.

Mahashwar
Sr. Support Technician / Web Developer
Mahashwar started with Resaleworld in the Technical Support Department back in 2004. Nearly 10 years later, he found himself in the Website Development Department where he continues to provide the highest quality services for the Resaleworld family of customers. Mahashwar is a loving and supportive father to his three almost grown children. He is an avid movie fan and loves to eat more than cook.

Russell
Product Manager
Russell joined the Resaleworld team in February 2010. With a formal background in Computer Science, Russell has spent his entire adult life working with information technology. As Product Manager, Russell oversees the development of the Liberty software and its many web integrations, is the System Administrator for Liberty Cloud, and serves as the point-of-contact for Resaleworld's business partners. Russell's development work centers around Powershell scripting, SQL scripting, and Reporting engines. Russell has lived in Central Florida for most of his life.  He enjoys spending his downtime with his wife, daughter, and two stepsons.

Linda
Sales Manager
Linda, our sales manager, has been with Resaleworld since 1994 when she became our second employee. Linda worked in the mortgage industry for years before settling down with Resaleworld. You can catch Linda traveling to Europe, sailing on cruises, enjoying the outdoors and working out. She loves animals, has been married for over 20 years and is looking forward to retiring in Italy or some other exotic location very soon!

Renee
Senior Sales Consultant
Renee has been in sales for 18+ years and enjoys every minute she works for Resaleworld -seriously. Her unique style and attention to detail makes her a valuable addition and is considered a fixture in our company. She enjoys traveling, architecture, history, cooking and loves animals, love to make people laugh and enjoys being with her friends.

Matthew
Sales Consultant
Matthew recently joined Resaleworld in February of 2016 to work with our Merchants on our reCommerce and Resale Rewards programs. He studied Business at the University of Florida and then relocated to California and developed a strong Sales and Operational background in Retail Store Management. After spending 3 years in San Francisco, he moved to Southern California and began working in the world of luxury retailers in Los Angeles. Matthew is now back in Florida full-time to live closer to his family here in Orlando and to have a big backyard for his 2 Labrador Retrievers.

Kris
Sales Consultant
Aloha! Kris is the newest member of our Sales team and started this past March. She received her B.S. in Business Administration for the University of North Carolina at Wilmington. Her husband just retired from the Army, and they have spent most of the past 10 years in Hawaii, before settling here in Florida in 2018.  She loves spending time with her family at the beach, going out to dinner, and at Disney.

Kayla
Customer Service
Raised in Vero Beach FL and moved to Orlando about 3 years ago for better opportunities. Loves going to the beach and spends most weekends with friends and going to the dog park with the pups. Animal lover since before I could walk and my dogs keep me busy as can be!

Ed
President / CEO
Ed is President of Resaleworld, a company he started over 25 years ago. He has been in the computer software business almost his entire life. He graduated from Rollins College in Winter Park, FL after he moved down from the frosty northeast part of the country when he desperately aspired to be a pro golfer. He enjoys traveling around the world, can be found on the golf course from time to time and enjoys his time with friends. Ed is married and has a daughter.

Peter
Accountant
Peter has been our accountant since 2002. His hobbies and past times include running (at one time he was a publisher for a statewide running & triathlon magazine for Florida), collector of red wines, and enjoys a good game of chess or poker quite often. Classical music is his favorite, and The Economist is his favorite news publication.