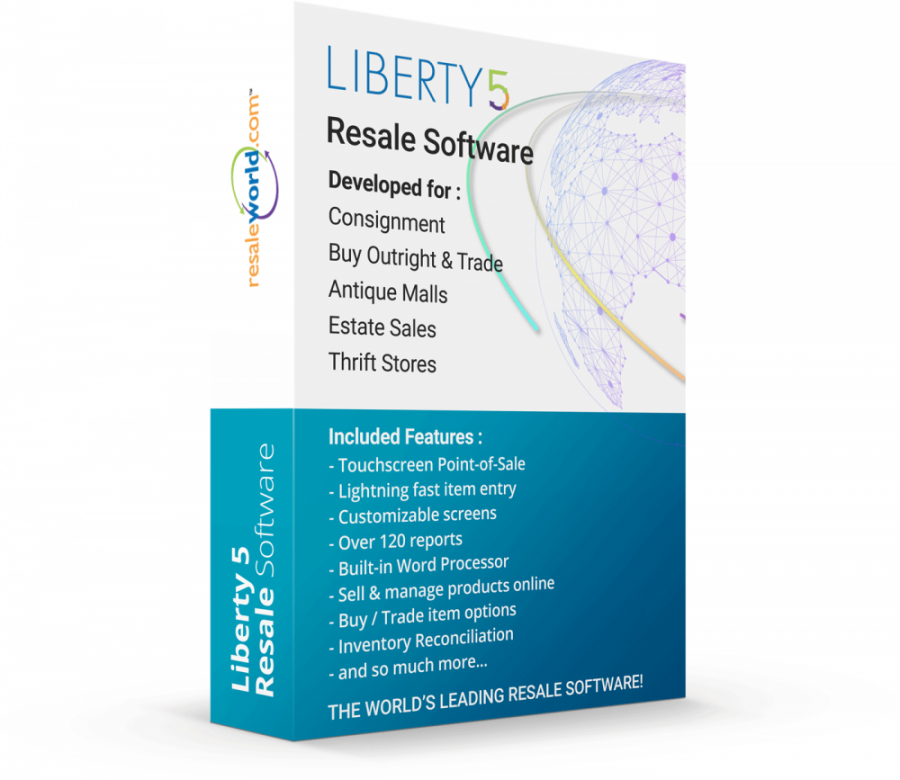 Introducing Liberty 5
We're not fooling around...!
Navigate and multitask more easily with the latest tab-based interface. Email directly from consignor accounts. Supports tax differentials across multiple store locations. First ever consignment program with task driven widgets. Manage unlimited consignors, inventory, and sales in less time. The latest security changes now allow you to define roles in your organization and fully control access to all areas of the software.
Desktop & Touchscreen Ready
QuickBooks Accounting
Sell online with Shopify
Link eBay Seller Accounts
Email to Constant Contact Links
Draft Contract Agreements
Email Consignors in seconds
Liberty Cloud
Drive Your Consignment & Resale Business From Anywhere.
Our Cloud-based solution is perfect for multi-store businesses. It also runs on Macs, tablets, laptops, and PCs. You no longer need to worry about installing software or updates. With Liberty Cloud, your consignment software data is always safe and secure.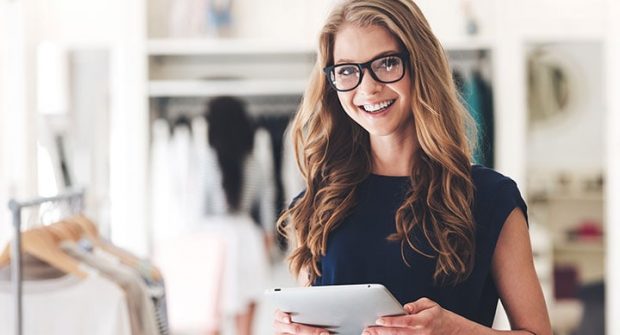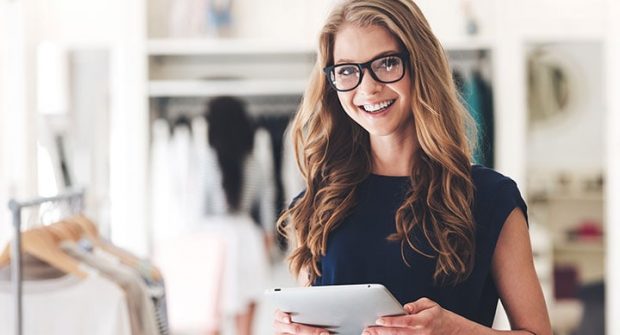 Liberty Cloud
Freedom to manage from anywhere.
Our Cloud-based solution is perfect for multi-store businesses. It also runs on Macs, tablets, laptops, and PCs. You no longer need to worry about installing software or updates. With Liberty Cloud, your consignment software data is always safe and secure.
Everything you need to start your business.
Whether you're just getting started or building a franchise, Resaleworld has you covered. For over 25 years our software engineers have developed and maintain a variety of innovative enhancements suggested by store owners like you.
Save time with integrated point-of-sale payment processing and begin accepting EMV and NFC payments like Apple Pay® & Android Pay™.
Export your day-to-day sales detail, consignor payouts, and cost of goods to your QuickBooks company file.
Enter items from your iPhone or iPad from anywhere. Perfect for entering inventory from an offsite location or the comfort of your home.
Connect and send Liberty items directly to your Shopify website! Shopify is a leader in online e-commerce platforms and Liberty helps manage inventory, orders and consignor balances.
The Physical Inventory Reconciliation module allows you to compare in-store inventory versus what is inventoried in your Liberty database.
Gain time by offering consignors a convenient way for checking their transaction history and payable balances online. Now included with all integrated reCommerce website plans.
The convenience of a one-stop shop
Resaleworld.com not only offers consignment software to help drive your business but we also figured it should be easy to find everything you need under one roof.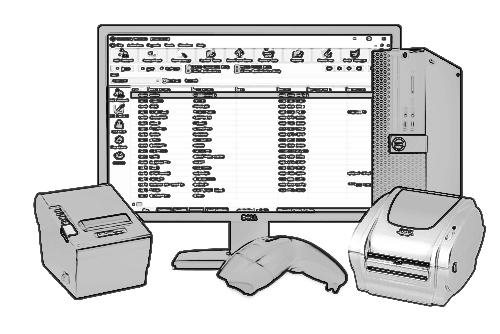 Every item we sell must meet our "Frustration-Free Standards" before being shipped.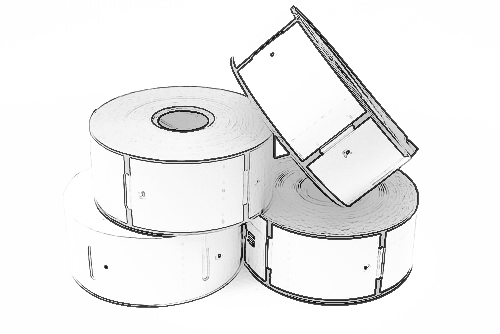 Traditional, two-across, vertical, furniture, mini-tags, and jewelry style thermal tags.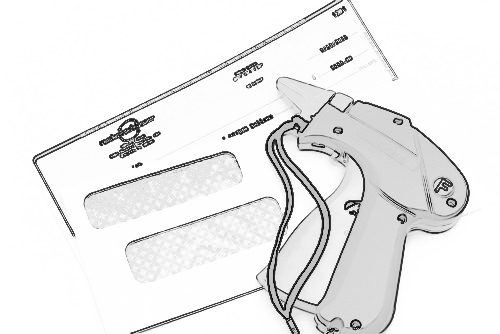 Grow your business with "cost cutting" quality materials that save time and money.

Create an online store that never closes.
Liberty's assortment of reCommerce integrations takes most of the overhead out of running a successful online business. Simply list your existing Liberty items to your Shopify, eBay, or ShopRW store and we'll take care of the rest. No more listing items and tracking orders separately with a non-integrated e-commerce service. Reach more customers and give your business the edge it needs with a beautiful online storefront.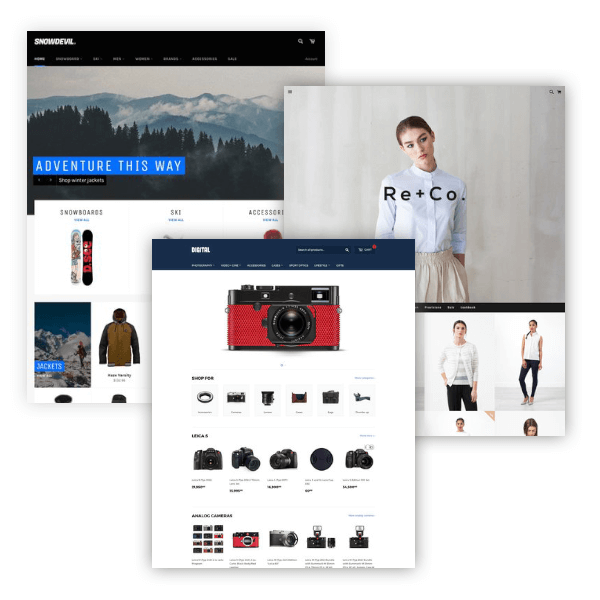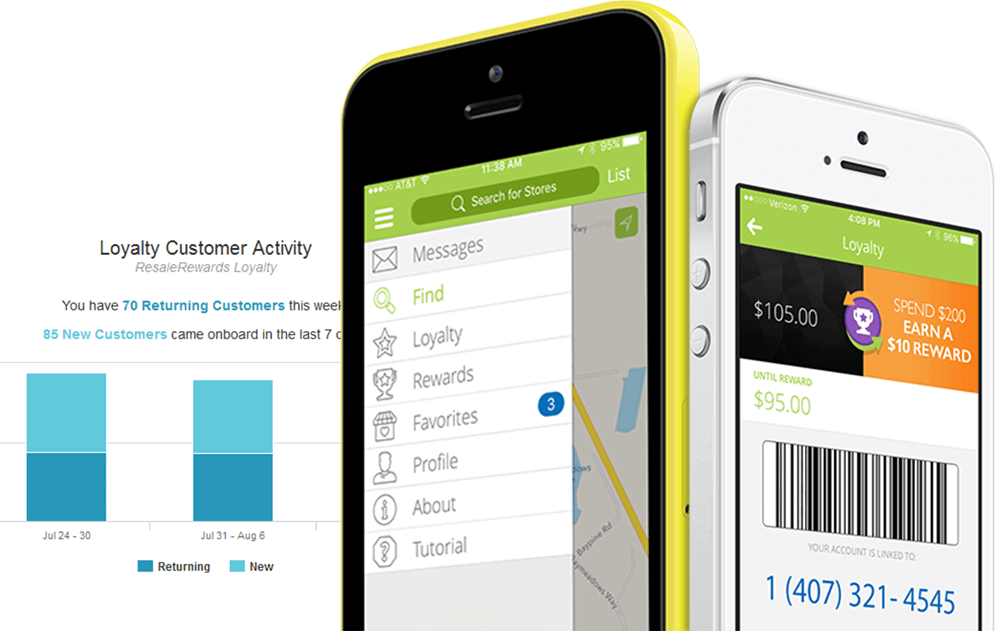 Resale Rewards
Loyal customers make you profitable.
Reward loyal customers and keep them updated on upcoming sales and promotions. Just mention the mobile app at the checkout counter. Enter your customer's phone number on the POS screen and shoppers become eligible to receive a $10 coupon when purchasing $200 worth of items.
Serving customers from around the globe for over 25 years.

"Before you decide on what software you will use in your store, make sure you test drive Liberty – you will see how well the software fits your business."
Roundabouts
Richard Neth

"Resaleworld is an insightful industry-leading company at the forefront of developing comprehensive software for the resale industry.  Their software is easily tailored to the needs of your business both today and tomorrow growing with you as your business grows. They spend time listening to their customers and the industry so they can consistently add value and features to their products and services. Through their continued innovation, we are assured of always having the best software and support available to help us continue to grow our business."
CFO/Strategist at Everything Cutie, President of NARTS.
Neil Abramson

"I could not imagine life without it . The staff at Resaleworld is awesome. We rarely need to contact technical support but when we do they are always friendly and knowledgeable to me and my staff. I did all the research. If you don't go with Liberty you're just crazy!!!"
Dechoes
Kerri Colangelo
Integrated partners
Resaleworld.com has partnered with some of the best companies from around the globe. To help you build a successful consignment business, we've included these integrated solutions to help save you time.