ShopRW Integrated Website
Sync items and consignor data with Resaleworld's integrated eCommerce solution.
Never close your store.
As more consumers turn to online shopping for better deals and convenience, there couldn't be a better time to grow your business with an online store. With an integrated website, you will never need to enter inventory twice or manually track consignor payouts for online sales. Your Liberty software and your ShopRW website will automatically synchronize inventory, update quantities and even remove items from the website that have sold. Simply enter products into your Liberty software from your desktop or mobile device, add photos and list your item. It's that easy!
Options for any budget!
Our approach to helping you build a professional, functional and fully integrated 'Desktop to Web' eCommerce solution is based upon your budget and goals. We have a starter package where we can help get you up and running with some quick personalization and training, or a more advanced approach to give your website some add-on options.
ShopRW gives you the features you want!
eBay Integration
Mobile Responsive
Consignor Account Access
Payment Processing
UPS & USPS Shipping
SMS Order Notifications
Online Wish List
Favorite Searches
and so much more!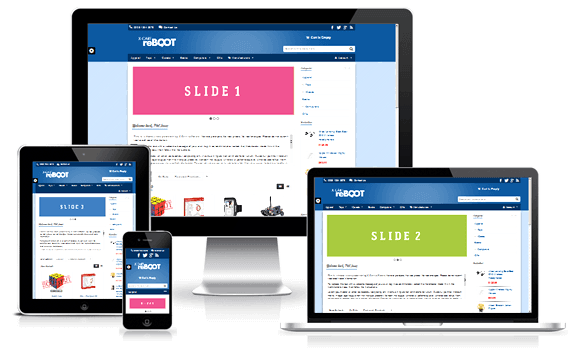 $999
Let us get you up and running.
For stores looking to begin selling online quickly with only the core basic necessities, this package would be enough to get you selling online. It introduces the Cart bundle where special features like SMS text notifications, credit card processing, calculated shipping and the 'added to cart' pop-up plugin will be enabled and configured for your new ShopRW website.
$299
Want to build it yourself?
For stores that have an understanding of the XCart platform or have a skilled web developer that can do the work, you can choose this option. We will include 2 hours of support assistance to explain some of the basics and assist with minor configurations such as USPS calculated shipping or Payment Processing set up if using our online preferred partner Payment Logistics.
Plan A
$39.95
Monthly
OR
$431. 45 Annually
Save 10% Billed at once
Product Catalog Only Website
Plan B
$69.95
Monthly
OR
$755.45 Annually
Save 10% Billed at once
Plan C
$119.95
Monthly
OR
$1295.45 Annually
Save 10% Billed at once
Plan B includes $2331.67 of online sales per month for $69.95. If online sales exceed $2331.67 (monthly) Plan B would be calculated on 3% of sales exceeding $2331.67.