Thermal Tag Printer
In need of a Thermal Tag Printer for your consignment store? When opening your own shop the list of things to do seems like it goes on and on. If you are in the process of opening a new shop and want to make it run smoothly, then we suggest you make a list of all of your top priorities. Start with acquiring excellent staff and vendors. Then make sure you have all of the inventory you will need along with a business plan. Also, double check that you don't look past some of the smaller things. Items such as a printer may seem like a small thing now but it will come in very handy down the road and it will make your life a lot simpler.
The benefits of a thermal tag printer:
It is user-friendly
One of the fastest printers on the market
Offers a lifetime warranty
Extremely versatile
And so much more!
You Can Find the Best Thermal Tag Printer at Resaleworld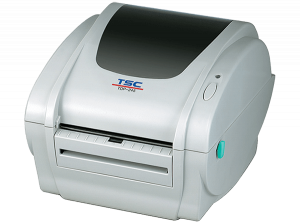 Resaleworld is excited to announce the newest thermal tag printer, the TSC TDP-247. It is fast, dependable and user-friendly. It is also versatile and it offers speeds up to 7″ per second with a 203dpi resolution. Hook up your printer to your router and you'll be ready to start printing in no time. This printer has been fully tested and we know that our customers will be satisfied. This secure and reliable ticket and tag printer will fulfill all of your needs. Its durable and offers error-proof labeling, programmability, and security. This printer would be an excellent addition to your new consignment store. Make the switch today to owning the best printer on the market. Contact one of our sales representatives at 1-800-785-4800 to learn more!